Chiefs suspend Marcus Peters vs Raiders for unsportsmanlike conduct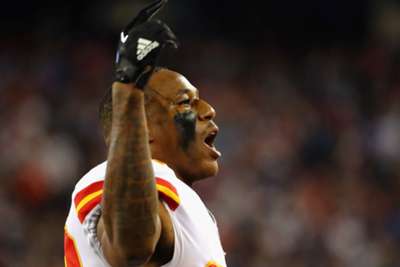 Kansas City Chiefs coach Andy Reid has announced cornerback Marcus Peters has been suspended for Sunday's game against the Oakland Raiders.
During the Chiefs' 38-31 loss to the New York Jets in Week 13, Peters tossed an official's penalty flag into the stands at MetLife Stadium with just more than two minutes remaining in the game and was then escorted to the locker room.
Chiefs cornerback Steven Nelson was called for defensive holding while the Jets were attempting a two-point conversion after scoring a touchdown. Peters, apparently unhappy with the call, grabbed the penalty flag from the ground and threw it into the stands. 
Peters was penalised for unsportsmanlike conduct, and he did eventually return to the sideline after an assistant was sent to the locker room to get him.