Titans to sign former Patriots CB Malcolm Butler to five-year deal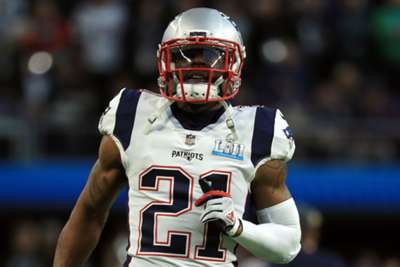 Malcolm Butler is set to continue his career with the Tennessee Titans after agreeing a five-year deal worth more than $61million.
Multiple sources, including NFL.com's Ian Rapoport, reported that the free agent cornerback will sign a contract with over $30m in guarantees.
Butler, who had also been linked with the Detroit Lions, was allowed to test the open market by the Patriots following a season that ended with his controversial omission from duty in the Super Bowl LII loss to the Philadelphia Eagles.
Prior to that, he had started 15 out of 16 regular season games in 2017, tallying 55 tackles, two interceptions and 12 passes defensed.
Butler is most famous for his interception at the goal line in Super Bowl XLIX, which sealed victory for the Patriots over the Seattle Seahawks.
The 28-year-old Butler was named to the Pro Bowl in 2015. He played the entire 2017 season on a $3.91m contract and joins a group of young and talented defensive backs in Tennessee under new head coach Mike Vrabel.