Jets to sign QB Bridgewater to one-year deal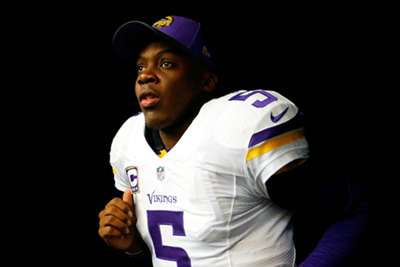 The New York Jets will sign quarterback Teddy Bridgewater to a one-year deal, according to ESPN.
Bridgewater has thrown one pass in two years with the team that drafted him in 2014 in the Minnesota Vikings after he suffered a severe knee injury during training camp in 2016.
The 25-year-old was taken with the 32nd overall pick in 2014 and helped lead Minnesota to the playoffs in 2015.
The team were not expected to re-sign Bridgewater this offseason, but his fate was sealed when the Vikings signed Kirk Cousins to a three-year, $84million deal on Tuesday.
The Jets have now agreed to deals with two quarterbacks in the legal-tampering period as they reportedly have signed up last year's starting QB Josh McCown to a one-year, $10m deal.