Titans to add another ex-Patriot in RB Lewis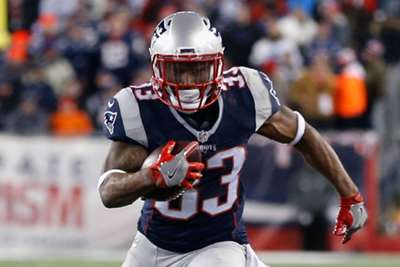 The Tennessee Titans added former New England Patriots running back Dion Lewis on a four-year contract, according to multiple reports.
Nashville are quickly turning into Foxborough West, having signed ex-Patriots Pro Bowl corner Malcolm Butler to a five-year deal on Wednesday.
Butler and Lewis were brought onto the Titans' roster by former Patriots linebacker Mike Vrabel and former Pats personnel man Jon Robinson, who are now the Titans' head coach and general manager, respectively.
The Titans released Pro Bowl RB DeMarco Murray Thursday to $6.5million against the salary cap in 2018.
Derrick Henry was expected to be the Titans' bell cow back but adding Lewis to the fold muddles the running-back roles in Tennessee.
Lewis rushed for 896 yards this past season with six touchdowns, adding 214 receiving yards and three additional scores.