It´s personal – Bryant wants to stay in NFC East after Cowboys release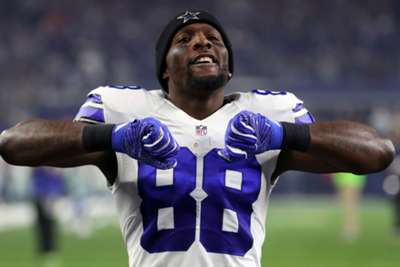 Dez Bryant does not want to leave the NFC East after being released by the Dallas Cowboys, the wide receiver wants to face his former team as often as he can.
Bryant – who spent all eight seasons of his NFL career in Dallas – was released on Friday following a meeting with Cowboys owner Jerry Jones.
The 29-year-old three-time Pro Bowler now wants to go head-to-head with the Cowboys next season, with reigning Super Bowl champions the Philadelphia Eagles a possible destination.
"Being in the division is a huge possibility, it's something that I want," Bryant told NFL Network. "It's personal."
Bryant repeatedly said during the offseason that he wanted to play for the Cowboys. He also said he did not want to take a pay cut, but was not quite as strong expressing that point of view.
Neither really mattered to the Cowboys, though, as they reportedly released Bryant without even asking him to take less money.
Bryant did not take kindly to the unceremonious departure from the town just two hours away from his childhood home. He also did not like the narrative the team pushed before it let him go.
"I'm tired of being the scapegoat. I'm a real guy. I'm going to keep proving that on and off the field," Bryant said.