Saints RB Ingram hit with four-game ban for PED violation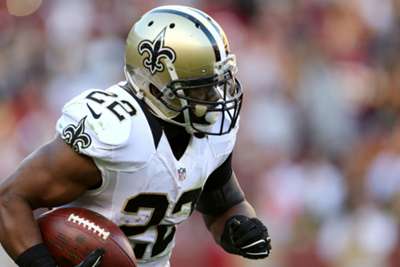 The New Orleans Saints will start the NFL season without Mark Ingram's services after he violated the league's performance-enhancing drugs policy.
Veteran running back Ingram – a two-time Pro Bowler – was hit with a four-game suspension, the NFL announced on Tuesday.
Ingram has not been present during voluntary offseason workouts but will be permitted to participate in all of the Saints' work and training camp as well as the preseason.
The 28-year-old has spent his entire career in New Orleans since being selected by the Saints with the number 28 pick in the 2011 NFL Draft.
He led the team with 230 carries for 1,124 yards and 12 touchdowns last season while adding 58 catches for 416 yards.
New Orleans boasted one of the most menacing rushing attacks last season with Ingram and rookie Alvin Kamara both accumulating over 1,500 total yards while earning Pro Bowl berths.