Colts QB Luck finally resumes throwing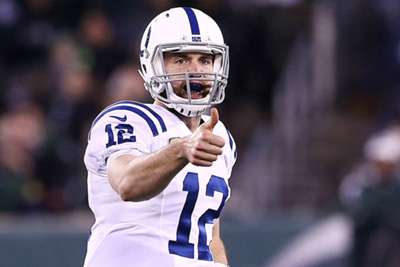 Andrew Luck is back in action.
The Indianapolis Colts quarterback was seen throwing for the first time this year on Tuesday as the team kicked off mandatory minicamp.
Luck missed all of last season after undergoing shoulder surgery to repair a torn labrum in January 2017.
Reports initially suggested he would be ready for the 2017 opener, but his return was pushed back after he suffered a setback in practice and he was shut down for the season in November.
He last threw in October before being put on season-ending injured reserve, but the Colts are hopeful he will be fully healthy for the start of training camp.
The Colts will host their minicamp through Thursday.