Owens wants to play in the CFL, says agent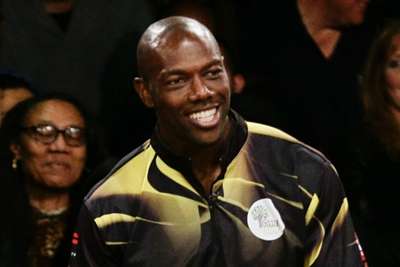 Terrell Owens "absolutely 100 percent" wants to play in the CFL, according to the wide receiver's agent.
The Edmonton Eskimos added the 44-year-old - who last played in the NFL in 2010 - to their negotiations list in June, giving the franchise his exclusive rights in the CFL.
Owens then activated his 10-day clause with the Eskimos on July 14, giving Edmonton until July 24 to either offer him a contract or release his rights.
"He still feels like he has some football years left in him," Jason Staroszik, who is based in Canada, said. "He just loves the game and wants to get back to playing whether it's the CFL or NFL."
Owens managed 15,934 receiving yards and 153 touchdowns during an NFL career that included spells at five different teams, most notably the San Francisco 49ers, the Philadelphia Eagles and the Dallas Cowboys.
A six-time Pro Bowl and five-time All-Pro selection, he is set to be inducted into the Pro Football Hall of Fame in August.
However, Owens plans to miss the official ceremony and instead host his own event at his alma mater, the University of Tennessee at Chattanooga.