Chargers defensive end Bosa out for week two, possibly longer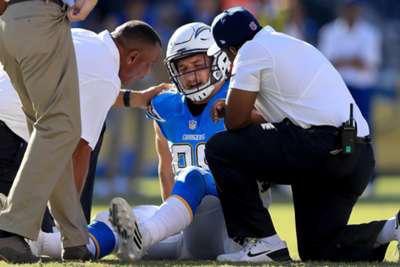 Los Angeles Chargers defensive end Joey Bosa is likely returning later rather than sooner.
The team announced on Thursday that the Pro Bowl defensive end will miss their week two matchup against the Buffalo Bills. 
That came a day after ESPN reported Bosa could be sidelined beyond this week. 
Bosa reportedly saw a foot specialist on Wednesday to look at the bone bruise which kept him out of the Chargers' 38-28 loss to the Kansas City Chiefs in week one.
The 23-year-old tallied 12.5 sacks last season for Los Angeles and has amassed 23 sacks in two seasons with the Chargers.