Cowboys most valuable NFL team for 12th successive year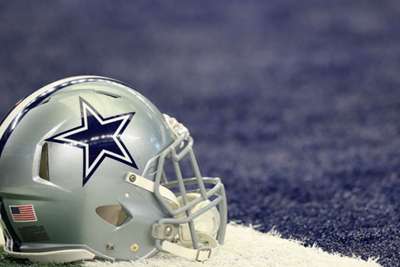 Sometimes, winning is not everything. At least that is the case in Forbes' 21st annual NFL team valuations after the Dallas Cowboys topped the list.
The report ranked the Cowboys the most valuable team in the league for the 12th consecutive year.
Forbes evaluated the Cowboys at $5billion, well above the second-highest New England Patriots, who are worth $3.8b.
But it also shows there is no direct correlation between winning and franchise value, as seven of the top-10 teams — Dallas, the New York Giants, Washington Redskins, San Francisco 49ers, Chicago Bears, New York Jets and Houston Texans — did not even make the playoffs last season.
The Giants ($3.3b), Los Angeles Rams ($3.2b) and Redskins ($3.2b) also made the top five.
The Rams made a significant jump after making the move from St Louis to the West Coast. In the mid-west, the Rams fell to 28th on Forbes' list ($1.45b), while Super Bowl champions the Philadelphia Eagles ($2.75b) were 10th.
While these numbers continue to grow, Forbes pointed out the two-percent increase from last year is the smallest increase since 2010. The publication attributes this to the values being so high that there are fewer people to start a bidding war.
Franchise values for a team in the league are now $2.57b, according to the magazine.