Former Ravens tight end Todd Heap accidentally kills three-year-old daughter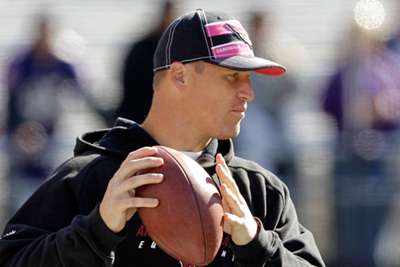 Todd Heap tragically killed his daughter in an accident at the family's home in Mesa, Arizona on Friday.
Heap, who was a two-time Pro Bowler for the Baltimore Ravens, was moving his truck in the driveway when he struck and killed his three-year-old girl.
Mesa police said, as reported on NFL.com, that Heap exhibited no signs of impairment and they will continue to investigate the death of the girl, who was pronounced dead after being transported to a hospital. 
Heap was a first-round pick from Arizona State in 2001 and spent his first 10 seasons with the Ravens before finishing his career with a two-year stint with the Arizona Cardinals.
He caught 499 passes for 5,869 yards and 42 touchdowns and was inducted into the Ravens Ring of Honor in 2014.