Seahawks´ Justin Britt gets stolen car back after Twitter appeal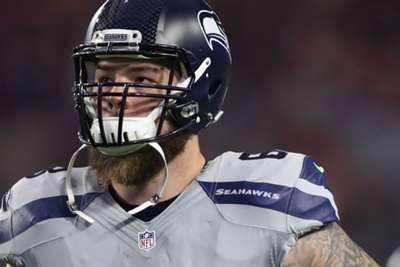 The power of social media can be a wonderful thing - just ask a relieved Justin Britt.
On Sunday, the Seattle Seakhawks center launched an appeal on Twitter after his 2016 Chrysler 300 went missing, with several outlets reporting that Renton Police had confirmed the car stolen.
But a day later there was a happy ending, with Britt's plea seemingly helping locate the vehicle with the help of some Seahawks fans.
Posting a thank you on Twitter, Britt wrote: "Thanks to all the 12's and good Samaritans for helping spread the word!
"It means a lot to my family for your support. Car was unharmed so I got lucky.
"Let's continue to look out for each other and do our part to prevent crimes such as these from happening. Thanks to you all. God Bless."
And the helpful fans were treated to a Seahawks tour by Britt as a thank you.