Cardinals release Washington after NFL reinstatement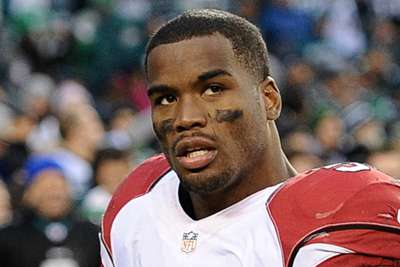 Daryl Washington is allowed to play in the NFL again after being suspended for the last three seasons, but he will have to find a new team.
The Arizona Cardinals released the former Pro Bowl linebacker on Thursday, the team announced.
Washington was allowed to return to the league on April 25 after sitting out three seasons on an indefinite suspension for repeatedly violating the NFL's substance abuse policy and for his involvement in an assault case with his ex-girlfriend.
"After meeting with Daryl Washington, we have collectively decided it is best to release Daryl and give him the opportunity to continue his career elsewhere," the statement read.
The decision came after Washington met with team president Michael Bidwill, general manager Steve Keim and coach Bruce Arians this week.
"I want to thank the Cardinals organisation, especially Mr. Bidwill and Steve Keim for drafting and believing in me, and their continued support," Washington said in a statement released to media outlets.
"We've had some really positive and productive discussions this week, and at the end of the day we mutually agreed it was best for both sides to get a fresh start. I'm in the best shape of my life, and very much look forward to the next opportunity, where I will again play at an All-Pro level and help my team make a championship run."
Now 30, Washington was a second-round draft pick by Arizona in 2010 out of TCU.