Gisele reveals Tom Brady has had several concussions with Patriots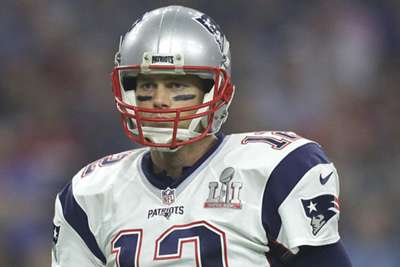 Tom Brady's wife Gisele Bundchen was on 'CBS This Morning' on Wednesday and dropped some information that could land the New England Patriots in some trouble.
When asked to respond to Brady's comments that she wanted him to retire after Super Bowl LI, Bundchen casually revealed that he had a concussion last year and has apparently had several throughout the course of his career.
"[Football] is an aggressive sport. Like he had a concussion last year," she said.
"He has concussions pretty much every - I mean we don't talk about that, but he does have concussions.
"I don't really think it's a healthy thing for your body to go through that."
The severity of the concussion is unknown, but the quarterback was never listed on the injury report with such an issue last season.
It is against league rules for teams to hide injuries, which could land the Pats in hot water if that is found to be the case.