Panthers activate Olsen from IR ahead of Jets clash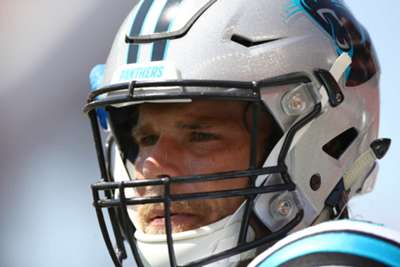 Greg Olsen is nearing his anticipated return.
The Carolina Panthers announced on Friday they would activate the veteran tight end, taking him off injured reserve after his recovery from the broken foot he suffered in Week 2.
Olsen, who had a screw inserted to repair the fifth metatarsal on his right foot, returned to practice on Monday and will be eligible to play on Sunday when the Panthers (7-3) travel play the New York Jets (4-6).
Coach Ron Rivera said the team intends to work Olsen back into the lineup "judiciously" this week, but the three-time Pro Bowler is preparing to resume his duties in full.
"We'll see," Olsen said. "In my mind I'm prepping myself like I'm going to play a normal workload."
Olsen, 32, will give the Panthers the extra boost they need as they sit one game behind the first-place New Orleans Saints in the NFC South and prepare for a division showdown on the road next week.
He has been the Panthers' leading receiver the past four seasons and is the only tight end in NFL history with three consecutive 1,000-yard receiving seasons (2014-16).
Rivera added to the team's website: "It's exciting. He's obviously a part of what we do, and we haven't had him for a while. We just feel good about getting him back, especially going into this final stretch of the season.
"We're going to try to do it judiciously. We've got to save him from himself and save him from us. You get a guy like that, you want to keep him out there as much as you can. 
"But just knowing his conditioning and football shape isn't where it needs to be right now, you don't want to throw Greg out there and have him go 60 plays. So we really have to be smart."
Injured receiver Curtis Samuel replaces Olsen on IR.