NFL will return to Mexico City in 2019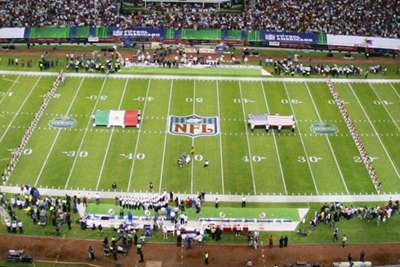 There will be no NFL in Mexico this season, but Estadio Azteca will host a match next year.
The league on Monday announced that the third game of the existing agreement signed in 2016 will be played in Mexico City in 2019. 
Confirmation comes after NFL commissioner Roger Goodell and Mexico's president-elect Andres Manuel Lopez Obrador met earlier on Monday.
The date, time and teams have yet to be determined but are expected to be announced in the spring.
This year's meeting between the Kansas City Chiefs and Los Angeles Rams was moved from Mexico City to Los Angeles in the wake of concerns about the state of the playing surface at Estadio Azteca.
The Rams instead face the Chiefs at L.A. Memorial Coliseum on Monday.