This is a partnership - Rodgers on contract negotiations with Packers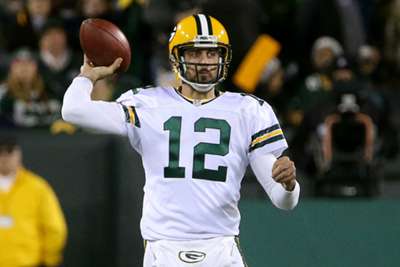 Green Bay Packers star Aaron Rodgers wants a contract extension with the NFL franchise.
Veteran quarterback Rodgers, 34, and the Packers have reportedly been making progress on a new deal that would make him the highest paid player in the league.
Rodgers signed a five-year, $110million extension with the Packers in 2013.
Speaking via ESPN's 'Wilde and Taush' on Monday, Rodgers said: "This is a partnership.
"The only way this is going to work and the best way for this to work is that we're in this together."
Rodgers added: "If you ask the team about the last deal that we did, and you ask me, both sides are happy. They paid me a lot of money and never had a major salary cap year."
Rodgers is a six-time Pro Bowl player and won the NFL MVP in 2011 and 2014. He led the Packers to a Super Bowl victory in 2011.
Atlanta Falcons quarterback Matt Ryan received a record-setting five-year, $150m extension in May.