Risking the curse - Steelers star Brown lands on Madden 19 cover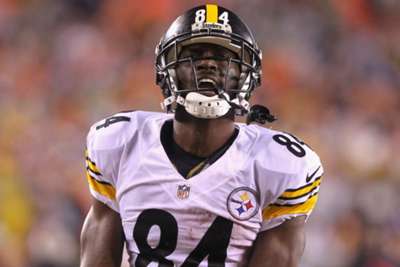 Few defenses have succeeded in stopping Antonio Brown in his NFL career, but could the Madden curse do so?
Pittsburgh Steelers wide receiver Brown was revealed as the cover athlete for the Madden 19 video game, EA Sports announced on Wednesday.
Brown joins a prestigious list of names to have graced the cover, many of whom have fallen victim to the so-called curse, suffering some misfortune, a decline in performance or an injury.
The likes of Michael Vick, Drew Brees and Adrian Peterson have been affected by the curse over the years, while in 2017 Rob Gronkowski was restricted to six starts in an injury-riddled season after appearing on the cover.
However, Gronkowski's team-mate Tom Brady led the Patriots back to the Super Bowl last season despite being selected as the cover star, and Brown will look to make sure he enjoys similar fortunes and avoid talk of being cursed.
"To be on the cover is a real honour I've wanted to always have because I have so much connection with the game," Brown, who is the first player to appear on the cover without a helmet, said.
"Growing up as a kid I played Madden all the time, was being inspired by the players in the game. And now to be on the cover, it's a special feeling."
Brown led the league in receiving with 1,533 yards last season. The six-time Pro Bowl and four-time All-Pro selection also boasts an NFL-record five straight 100-catch seasons.