Raiders coach Gruden says Mack trade was hard on players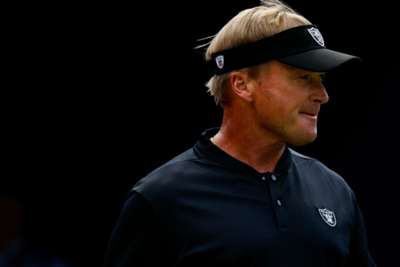 Jon Gruden is finding his return to NFL coaching a difficult task after leading the Oakland Raiders to an 0-3 start this season.
The Raiders controversially sent defensive leader Khalil Mack to the Bears just before the regular season started. Chicago have started the season 2-1, while Oakland are winless.
Gruden admitted that trading away an important player like Mack sent a mixed signal to his other players.
"Yeah, it's hard. It's hard to trade one of the best players on your franchise. It's hard. It's hard on the players," Gruden said (via the Las Vegas Review-Journal).
"We didn't get anything for him that's going to help us this year."
Oakland received first-round picks from the Bears in both the 2019 and 2020 NFL Drafts.
The Raiders are three games behind the Kansas City Chiefs in the NFC West, and they have lost their last two games by just nine combined points.